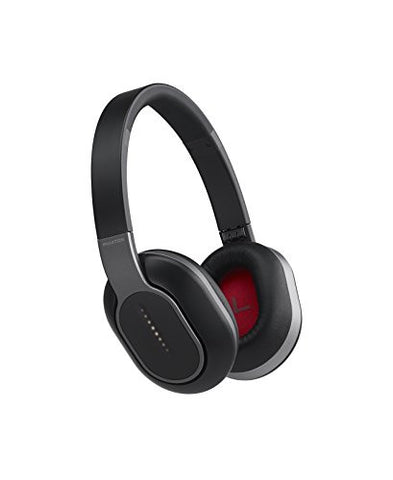 Phiaton BT 460 Black Wireless Touch Interface Headphones with Microphone
By Phiaton
Sorry, this product is sold out!
These expertly crafted wireless headphones, engineered for maximum listening comfort, provide unprecedented audio technology. With touch interface, smart play-pause function, BT 460 headphones will keep you moving and grooving until the moment you remove them. Make it a party with BT 460's ShareMe technology, which allows multiple users of the BT 460 to share the same movie or music.
Features: 
BLUETOOTH 4.0

SMART PLAY / PAUSE

TOUCH-INTERFACE

EVERPLAY-X

BASS OPTIMIZER

ShareMe CONNECTION

WIRELESS MUSIC & CALLS

MULTIPOINT CONNNECTION

FOLD AND GO DESIGN.

Call Time: 20 hrs

Music Play Time: 20 hrs

Standby Time: 110 hrs

Full Charge Time: 3 hrs. 
WHATS IN THE BOX:
Hard Shell Carrying Case

USB Charging Cable

Optional Audio Cable with Mic

Quick Guide.
Related products